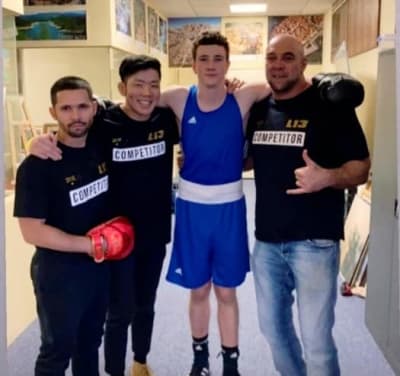 Kias Young
Kias started his training as a 7yo in a Kickboxing style Karate from 2007 to 2014. He holds the rank of Brown Belt in this art.
At the age of 15, he started training Kickboxing and Mauy Thai under James Fairman at Legion 13 from 2016 to 2019.
He has also invested in a lot of privates under decorated Thai fighter from Kao Sok, Billy Muay Thai to hone his skills further.
He is currently competing as a amatuer in Boxing under Rufo at Legion 13.
He is also a Legion 13 BJJ Bluebelt under Grayson West.
Kias considers his style a Dutch style Kickboxing as well as being well versed in traditional Mauy Thai.