Women's Fitness Kickboxing In Kelmscott
Train Like Never Before In Our Cutting-Edge Women's Fitness Kickboxing Classes
Do you want to improve your fitness? Do you want to burn more than 450 calories per session? Do you want to increase your strength and learn how to defend yourself in a fun and supportive environment?
Then our Women's only Kickboxing is the class for you. Check it out in Kelmscott today!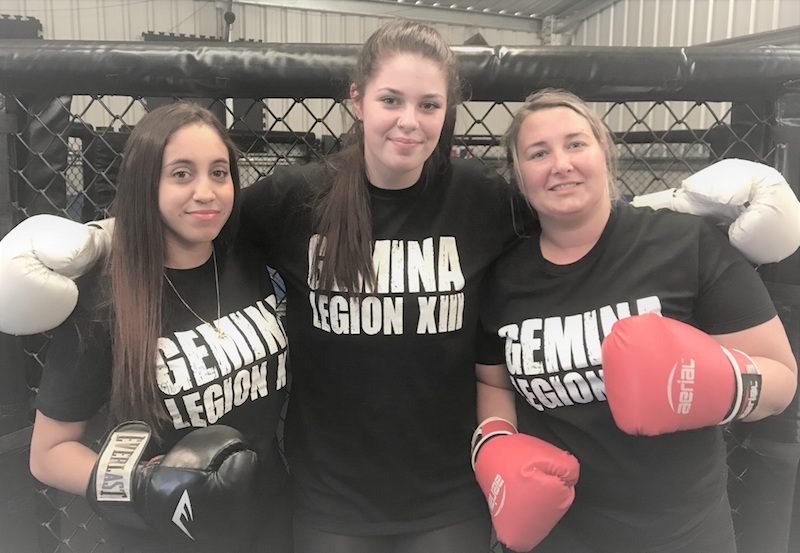 What are the benefits?
Kickboxing is a great overall workout for weight loss and toning as it
Burns calories
Increases fitness
And helps build lean muscle
It can also provide a great outlet for stress and aggression, plus help you meet new friends and have some fun. It can be an interesting variation on the usual gym-based workouts and improves your balance and hand to eye coordination.
Kickboxing will improve your self-confidence, making you feel empowered and stronger.
Each class at Gemina Mixed Martial Arts is perfect for beginners and experienced athletes alike!
Join Us Today For The Best Women's Fitness Kickboxing Classes Around!
Change the way you train and see real results today with our Womens Fitness Kickboxing Classed at Gemina Mixed Martial Arts. Check out our timetable to find the class that works best for you or simply fill out the short form on your screen to learn more!
Our womens fitness kickboxing Classes Are Located In